---
Volunteer of the Month
Henry Retailliau, MD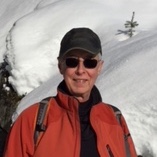 Hometown: NY originally, Tacoma for past 40 years
Day Job: MultiCare in the internal medicine float pool, precept part time at East Pierce Family Practice Residency in Puyallup
Favorite thing about the clinic: The volunteers really make the clinic by being concerned first with providing excellent patient care with kindness.
Why Dr. Retailliau is awesome: Dr. Retailliau is charismatic, a great listener and teacher, and he's always ready to serve with a smile. He's got a great attitude and makes every effort to meet and advocate for each patient. Every time he volunteers at the clinic, we know we'll see every patient that comes through our doors! Thank you Dr. Retailliau!
---
Most recent newsletters: